Finding Freedom from Panic Attacks, Fear, and Anxiety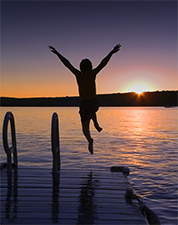 Welcome to the Season of Peace website! We are so glad you found us. It's our passion and prayer to help you in your battle with anxiety, fear, panic attacks and depression.
We have numerous stories and personal testimonies of those who are now free from this crippling condition. We also provide weekly messages and helpful information. Please join our community of faith, hope and love!
Weekly Messages
December 3, 2013 By Russ Pond 1 Comment
Many of you were asking when the print version of Season of Grace would be available. After spending a few days on CreateSpace, I was able to create a print version of the book. You can now order a hard copy … [Read More...]